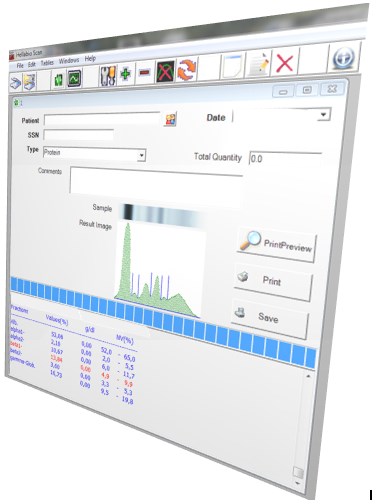 HellabioScan 

software

 is designed  
to analyze 

all kinds of 

electropherograms 
( proteins,hemoglobins, DNA ect )

.


It ensures high definition density  
measurements 

and precise quantification 
of the fractions.












Important note for users of HellabioScan version 2
Users using HellabioScan version 2 can download HellabioScan version 3 

without the need for a new Hasp key. The upgraded software stores data in a 

database. Transferring data from version 2 to version 3 cannot be supported! 

Users are advised not to uninstall version 2, so they can access the file with the stored data. 

HellabioScan version 3 can be installed independently, with no compatibility issues due to HellabioScan version 2.